Hotel Info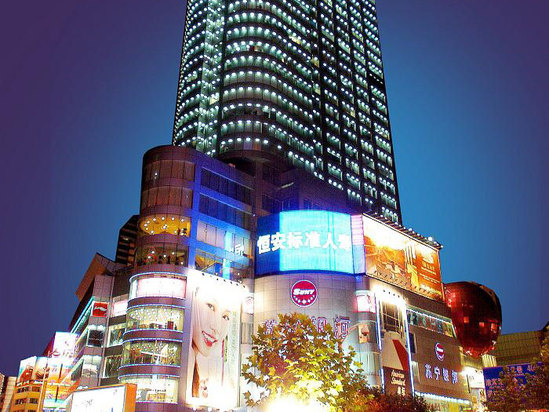 Nanjing Shangmao Hotel
is located in Nanjing's landmark building, the 218-meter-high Shangmao Century Plaza, in a prime location in Xinjiekou. In front of the hotel, there are subway stations of Line 1 and Line 2 that run through the city. It is about 20 minutes by car from the train station and about 15 minutes by car from the Nanjing-Shanghai and Nanjing-Hangzhou expressways. Increase efficiency.
Nanjing Shangmao Hotel
is an innovative brand invested by Nanjing Shangmao Investment Group, which is managed and operated by
Nanjing Shangmao Hotel
Management Company. The 'newness' of the hotel lies in combining the needs of individual business guests, breaking out of some restrictions and norms of traditional star-rated hotels, and providing personal and distinguished services for business people.
All kinds of boutique rooms in the hotel have an elegant environment, and are equipped with modern facilities such as multifunctional business concept tables, broadband Internet access, and viewing bathtubs. When you stay in the hotel, you can sit the Jinling-shaped resort and overlook the beautiful scenery and pick the stars: from the hotel's extreme view, you can see the Nanjing scenery such as the Purple Mountain and Xuanwu Lake; and when the lanterns first came on, the starlight in the night let you As if in heaven.
The hotel has a high-end coffee shop, which serves Southeast Asian-style breakfast and Western food. It also has more than ten meeting rooms and complete business facilities. The hotel management company in the Shangmao Century Plaza equipped guests with a private KTV club-'Colorful Ages', with decoration and facilities, showing noble and extraordinary. At the same time, there are also revolving restaurants and fitness clubs in the square, which can provide guests with many exclusive services.